Copyright © 2007 by "Colchester Cleaning Services"
All Rights reserved
Frequent Asked Questions:


Window Cleaning

W.F.P?
Pure water cleaning, or water fed pole has been used and refined for over 10 years.

How does it works?
Basically we will be using purified water to clean your windows and will be using special brushes mounted on telescopic poles to reach the high windows . The pole will be connected via a tube to the water storage tank which has a pump that is powerful enough to reach windows over 60 ft.

Why pure water?
Although tap water looks clean it actually contains a lot of dissolved chemical and minerals, the amounts vary from area to area (Hard&Soft water areas). It is these minerals (mainly calcium and magnesium) that leave white residue on glass. The water purification technology (also called reverse osmosis) removes the impurities from the tap and produce pure water.
Due to the impurities being removed you do not need to squeegee the windows, simply rinsing the glass after brushing leaves an excellent streak free finish.


Carpet Cleaning


Why should I have my carpet cleaned?
Carpet is the filter of the house and collects dust mites, dust, bacteria and thousands of other microorganisms. It also adds to the appearance of the home, as well as increases the carpetís life expectancy when cleaned properly.

How often should I clean my carpets?
Your carpets should be professionally cleaned every 12 months. When cleaned and maintained correctly, the carpet life is extended. Your carpet will not be damaged if cleaned correctly and on a regular basis. It is the unseen bacteria, soils and allergens that cause the damage.

What is the normal drying time after the carpets are cleaned?
Typically, if there is ventilation in the room or it is a warm day,
anywhere from 3-6 hrs depending on what type of carpet and conditions. There are some systems that don't use steam cleaning and never get the carpets wet.

Can all stains be removed?
Of course there are permanent stains that can never be removed and should be addressed by your carpet cleaning professional once he looks at it. Pet urine stains, any type of artificially colored stains and many others are nearly impossible to remove but can be lightened. Stain kits are available to remove these stains but once again there are factors involved as far as longevity of the stain, volume and carpet color as well.

How much better can a professional clean my carpets than doing it myself?
Equipment and what type of chemical being used is a huge factor when cleaning carpets. There is nothing on the consumer level that can give you the type of cleaning power you need. Then there is the experience factor that only
someone in the business can provide to give you the quality of cleaning you need.

What is the best way to prepare my carpet for a professional cleaning?
The best thing to do to prepare your carpet is to have as much furniture removed off the carpet as possible.

What is the difference between spot and stain?
A spot is a substance that is adhered to the carpet fibre , but has not become set. A stain is more advanced and may have become set.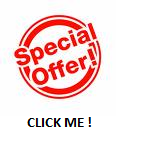 Give a fresh look to your home
J&A Cleaning Services
38 Cambridge Road, Colchester CO3 3NR
Mobile: 07809114142 or 07871409286, Phone:01206 / 520 526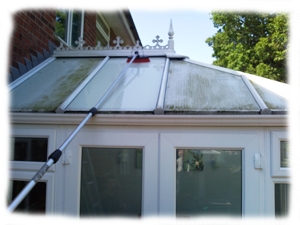 Colchester window cleaning,Colchester carpet cleaning,Conservatory cleaning Colchester,Gutter cleaning,Gutter clearing Colchester,Patio cleaning Colchester,Driveway cleaning Colchester,Commercial window cleaning Colchester,Domestic window cleaning Colchester,Residential window cleaning Colchester,Shop cleaning Colchester,Cladding cleaning Colchester,Conservatory roof cleaning Colchester,Fascia cleaning Colchester, UPVC cleaning Colchester,Upholstery cleaning Colchester,Window cleaner Colchester,Carpet cleners Colchester,Decking cleaning Colchester,Solar panel cleaning Colchester